VAC vs NSW
Match Prediction & Betting Tips - Oct 25, 2023
In the 7th game of the Sheffield Shield competition for the 2023 season, Victoria will take on the challenge of New South Wales later tomorrow. This game will be played at the historical venue of Melbourne Cricket Ground in Melbourne. These teams are lying at the bottom of the points table now with New South Wales in 5th position and Victoria in the last 6th position. New South Wales has 4.79 points while Victoria has 1.69 points at the moment. The reason is the fact that New South Wales has managed to draw one of their two games and lost the other while, Victoria has lost both their matches so far.
Victoria vs New South Wales Head-To-Head
Although New South Wales and Victoria have played a lot of games in the history of Sheffield Shield, they have played against each other 11 times since 2018. Victoria has managed to have a better record with 8 wins while New South Wales has succeeded in winning 3 games. The average number of runs scored by Victoria is 349.3 and NSW has an average of 329.5. Victoria has also won 4 out of the last 5 encounters between these two teams.
Victoria vs New South Wales Live Streaming and Broadcast
The Aussie fans can watch this game between New South Wales and Victoria on the Australian site of cricket.com.au and Kayo Sports.
VAC vs NSW Team Previews
Victoria
The Victorian outfit played their last game of the Sheffield Trophy against Queensland. The Queensland leg spinner Mitchell Swepson picked up a fifer for Queensland on their last day of the match to put a damper on Victoria's prospects of drawing this game. By the time the third day of this game was over, Victoria was already looking down the barrel of another defeat. Matt Renshaw scored a superb hundred for Queensland on the second day of the game. After Renshaw's hundred, Neser and Clayton inflicted more misery on Victorian bowlers.
The most worrying aspect for Victoria in this game was their top 3 batters viz. Marcus Harris, Campbell Kellaway, and Travis Dean all failed in their second inning. Victoria was in total disarray when they slumped to 87 for 7 after a terrific spin-bowling spell from Mitchell Swepson. He picked up the wicket of Sam Harper on the very first delivery he bowled. Although there was a bit of a fight provided by Todd Murphy and Peter Handscomb on day 4, they were bowled out for 144 runs eventually.
Victoria did reach 144 before they lost the wickets of Handscomb and Murphy. They lost their last 3 wickets without adding to the score. This was the second comprehensive beating the Victorians have had to endure after the loss against Western Australia in their first game. They were hammered in that game against Western Australia in Perth as well by an innings and 53 runs. These two big defeats would have dampened the spirits of Victoria. It will be tough to strike back from this loss for the Victorians.
Victoria Playing 11
Playing 11 not yet available.
---
New South Wales
The winless run for New South Wales in the Sheffield Shield competition has extended to 14 games. However, the good news is that they will have the services of Nathan Lyon available for the match against Victoria. The New South Wales skipper and former test player Kurtis Patterson has been dropped from their team for the game against Victoria. Similar to Victoria, the NSW has also had to endure a winless start to the season. This is the second time during the year Patterson was dropped from the side.
Blake Diamond will come into the side. He made his first-class debut in the final match of the last season against South Australia. New South Wales has not managed to win a single game from their 14 Sheffield Shield games since February 2022. They might have won the last game they played but were denied by the efforts of Michael Neser and Jimmy Pierson. That apart, they were defeated comprehensively by South Australia in the city of Adelaide when they failed to reach a figure of 200 runs and were bowled out for 183 and 136 runs in their two innings.
Lyon is expected to play in this game and a couple of games after that for New South Wales against Tasmania and Western Australia ahead of the test series. This omission for Patterson will continue some difficult years for the batters after reaching the Australian test team against Sri Lanka in the 2018-19 season. Chris Tremain did a good job in the first inning of South Australia picking up 4 wickets for 57 runs. Jackson Bird also picked up 3 wickets for South Australia. Jack Nisbet was leading wicket-taker for New South Wales picking up a fifer for 53 runs.
New South Wales Playing 11
Playing 11 not yet available.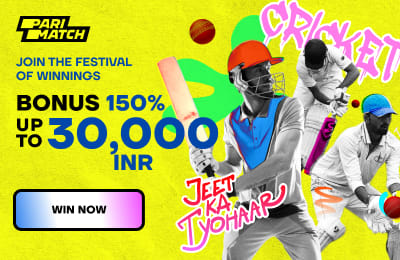 VAC vs NSW Toss Prediction
This game will be played at the historic venue of MCG or Melbourne Cricket Ground in Melbourne. The pitch on offer here is a balanced one and you can expect the skipper to win the toss to bat first and take advantage of the good batting conditions early on.
Read our guide on toss predictions to learn how we analyze and come up with our tips.
Pitch and Conditions
We are expecting patchy weather conditions during the first couple of days of this contest. There is every chance of getting showers during this match on the first couple of days. These overcast conditions will be helpful to the quicks and the temperatures during the game will vary between 13 to 19 degrees. The 3rd and 4th day of the match will see sunny weather.
The surface on offer at the MCG will assist both batters and bowlers as it is a well-balanced wicket. There is good bounce available on this track for faster bowlers. Spinners usually do not enjoy the conditions on offer here. But after the wicket wears down on 4th day, they might exploit the conditions in the 4th inning to get a result for their team.
VAC vs NSW Betting Tips
Both these teams have had a terrible start to the season and are lying right at the bottom of the points table as a result. So, there is little to choose from here. But the New South Wales team has had a relatively better start to the competition with one loss and one draw. So, we will bet with New South Wales to win this game.