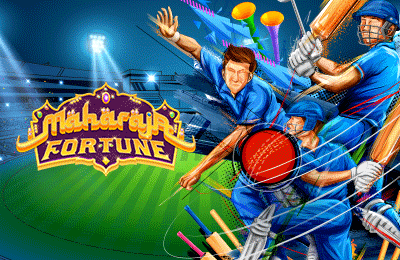 Live Cricket Scores
We plan to cover all the big games, as well as most of the smaller leagues and matches when it comes to cricket scores and updates. Here you will find live cricket scores, ball-by-ball, player and team stats, live odds, pre-match analysis and much more.
Check out the individual match centers for a closer look at the game of your choice.
Live Cricket Betting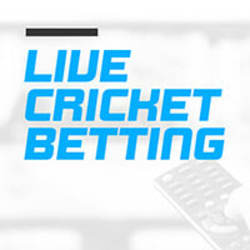 One way to keep online betting exciting is to get started with live betting.
That's right – you can wager on games or matches while they unfold.
For some players live – or in-play betting is about excitement. Watching the game on second, then betting on what you think will happen the next.
And for others, like experienced bettors, live betting is about the opportunities that can come up you'd otherwise not find in a pre-game selection of lines.
Speaking of which, I'll be sharing a few live betting strategies in a minute. But first, let's look at the best sportsbooks for in-play betting. Then a general overview of live betting.
Bet365 – Another high rated sportsbook. You can get a 100% match up to $100 on your first deposit. They stream 70,000+ cricket matches each year too. As with 888sport, they have also moved their site to HTML 5 technology and now runs a lot better.
Betway – Plenty of betting options both live and pre-game. With a massive welcome bonus and excellent deposit options for Indian players, Betway is a great choice if you want to try your hand at live betting. With their betting app you are sure to breeze through the bet selection to find what you like.
We recommend each of these betting sites. But if you want to learn more before you sign up, you can also check our list of other top cricket betting sites.
Or you can continue reading below to learn more about in-play betting, how it works, and the types of bets you can make.
How Live / In-Play Betting Works
Live betting is similar to 'normal' betting.
Odds are available shortly before a game starts. And you'll notice that once one book opens the odds for a game, most books follow immediately after.
This can be a good time to line shop. So, you'll want to be on your toes.
(In fact, you'll want to be on your toes – period — if you plan to bet live.)
The betting process – choosing lines, placing bets, etc. — is the same as normal betting. You'll just want to pull up the screen and refresh it every few seconds/minutes to see the most current/available odds.
Some books updated their odds in real time (no refresh necessary). Just make sure you know what your betting site does. Don't assume – otherwise you might miss an opportunity.
From there you'll choose your bets, fill out your ticket, and then confirm your wager.
Types of Bets You Can Make
The type of bets you can make will vary from sport to sport. In some cases the bets you can make will be exclusive to live betting, while in others they'll be the same bets you can make even if the game weren't live.
Here's a small sample of in-play bets you can make:
Cricket Bets
Match Winner
Runs of 1st Delivery
Per Over Run - Totals
Per Over Run - Odds/Evens
Per Over Wicket - Yes/No
Team A 20 Overs Run - Totals
Runs in First 6 Overs - Totals
Method of Dismissal 6-Way
Dismissal Method
Team Top Batsman
Next Man Out
Player Innings Runs - Totals
Runs at Fall of 1st Wicket
Highest Opening Partnership
To Score Most Runs
To Score Most Runs - Group
Wickets Lost for 50 Runs
And you usually can find plenty more with various betting sites, this is just a small glimpse of the ones available. Do keep in mind the selection of bets you can make will vary based on the sport/game AND the betting site. So you might want to have accounts at a few different books.
Live Betting Tips
We want to give you a few tips before you start betting live. These are in no particular order.
One thing to keep in mind – we got these tips from various members of online forums.
Oh, and one common tip from all members is that you should know the sport you're betting on. Which means you should have some cricket knowledge.
Anyway, let's get into the tips.
Look for momentum swings. Is a team scoring a lot of runs? Sometimes teams/players will ride that momentum to a win.
Don't pull the trigger right (on new wagers) away. Wait a minute to see if a line changes in your favor. Often something will pop up that's +EV. But you'll only find it if you have patience.
Shop around. Common sense, I know. But the reason I bring it up is because since games are live, betting sites can have a hard time coming up with (good) lines. Their mistake can be your opportunity.
Are they (teams/players) starters or finishers? One way to maybe find some value is to look for teams that may have started off slow, but are known to come back strong (they're finishers). This applies the other way around too – you can look for teams that started off strong, but are known to choke later on.
Cricket odds change often. When they start shifting you want to get in on the side the odds are getting worse for – at the best price possible.
Watch the game. It's really the only way to know what's going on and to catch anything that might give you an edge like momentum swings and injuries.
Hopefully these help. But, of course, your mileage will vary.