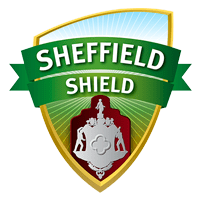 Setup
The Sheffield Shield has a league format, with teams playing each other twice and with points being awarded after every game, determining their final league position. Since the early 1980s, the top two teams at the end of the season have then played each other in a final.
The benefit for the team that had finished top of the league is that they can play the game at their home stadium and if they tie or draw, then they are declared the victors by default.
Before this system was in place, the winners of the league were simply handed the title, with second place being declared the runners-up. Whilst it is not as beneficial for a team to win the league, they will still have a substantial handicap going into the the final, and more often than not this is enough to give them the edge.
The Sheffield Shield uses a points system, with 6 points going to the winner of a match, and with other points given to sides who tie or draw. There are also bonus points for bowling and batting performances. These are given out as fractional amounts, but following an exceptional batting or bowling display it is possible for sides to earn a handful of extra points. This system hasn't always been used, but it is currently in place and has been for a number of years.
Best and Worst Teams
New South Wales have won more Sheffield Shields than any other team, with 46 to their name as of late 2015. This is a huge number when you consider that the team with the second most titles, Victoria, have just 29. Both of these teams competed in the 1892 to 1893 season, with New South Wales winning their most recent title in 2013/2014, and with Victoria winning their most recent title in the following season.
One of the most dominant eras for New South Wales came in the 1950s and 1960s, and in the fourteen seasons from 1948/1949 to 1961/1962 they picked up twelve titles and finished as the runner-up on the two occasions in which they didn't win.
Tasmania, who played for the first time in 1977, have just three titles, the last of which came in 2012/2013. They struggled after joining and for the first decade or so they finished bottom on 7 occasions.
Since the new format was introduced in 1982/1983, Queensland have been one of the most consistent performers, but on many occasions they have struggled to do that little bit extra needed for them to be declared champions. From 1983/1984 they finished as runners-up for three successive years, and then again in 1987/1988 and 1989/1990. They finally won in 1994/1995 and repeated this success in 1996/1997 and then for thee years running between 1999 and 2002.
In recent seasons South Australia have struggled the most. In 2015, and for 9 seasons prior to this, they picked up the wooden spoon on 6 separate occasions, with their last win coming in 1995/1996.
Records
Darren Lehmann, who played for both South Australia and Victoria during a career that spanned about 2 decades, set the record for the most runs scored, notching a total of nearly 13,000. Despite this, he never really became a regular in the national team, certainly not in his early years, although he did make several appearances later on.
Clarrie Grimmett also played for both South Australia and Victoria, and he set the record for the most wickets taken, at 513. The Hall of Famer played during the time of Don Bradman, one of the legends of Aussie cricket, and his record hasn't been touched for more than 50 years.
Sponsors
In 1999 the Sheffield Shield changed its name briefly, becoming the Pura Milk Cup and then just the Pura Cup. This was because of a sponsorship deal that would last for several years.
It reverted back to the Sheffield Shield when Weet-Bix began sponsoring the event and decided that the old name should return, followed by the words "Sponsored by Weet-Bix", a move that was welcomed by fans.
In 2011 Bupa began sponsoring the event.